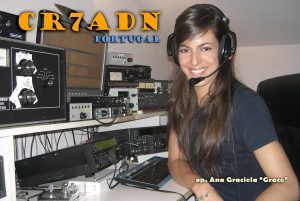 Published on Feb 4, 2018
This video took me over 20 hours of editing. In this video, I highlight some parts of the hobby, for those who think ham radio is dead, or they don't know what we can do in ham radio. Maybe you have a friend who doesn't know what you do when you go out in the field and practice operating amateur radio. Maybe you have heard of ham radio, but you want to see some clips of people in action.
Watch this video, give a thumbs up FOR THE EFFORT and share and post this video WHEREVER you want. Its our hobby. Music provided with permission by "Miss Monique" in Ukraine, with all ad revenue from this video going to the artist. Support my channel and efforts at patreon.com/hamradioconcepts or at Paypal.me/hamradioconcepts
You can also send to my Po box address on QRZ.
Check out the links below to these other channels featured here on this video.
Ham Radio 2.0
RadioHamGuy
VA3OSO
Signalsearch
Ratemyradio
K9ARV
And the channel names mentioned in the video as well.